Is lecturing in modern high school relevant? Of course, yes.
The living word of the teacher can not be replaced even if it is technologically perfect ways of learning. The next lesson in the school for beginner's lecturers was devoted to the importance of proper teacher training for lectures.
The head of the department of methodological support of the educational process of the educational-methodical management lieutenant colonel Tatyana Scherba shared her personal experience in lecturing and preparing open classes. Beginner's lecturers received information that cannot be found in any source.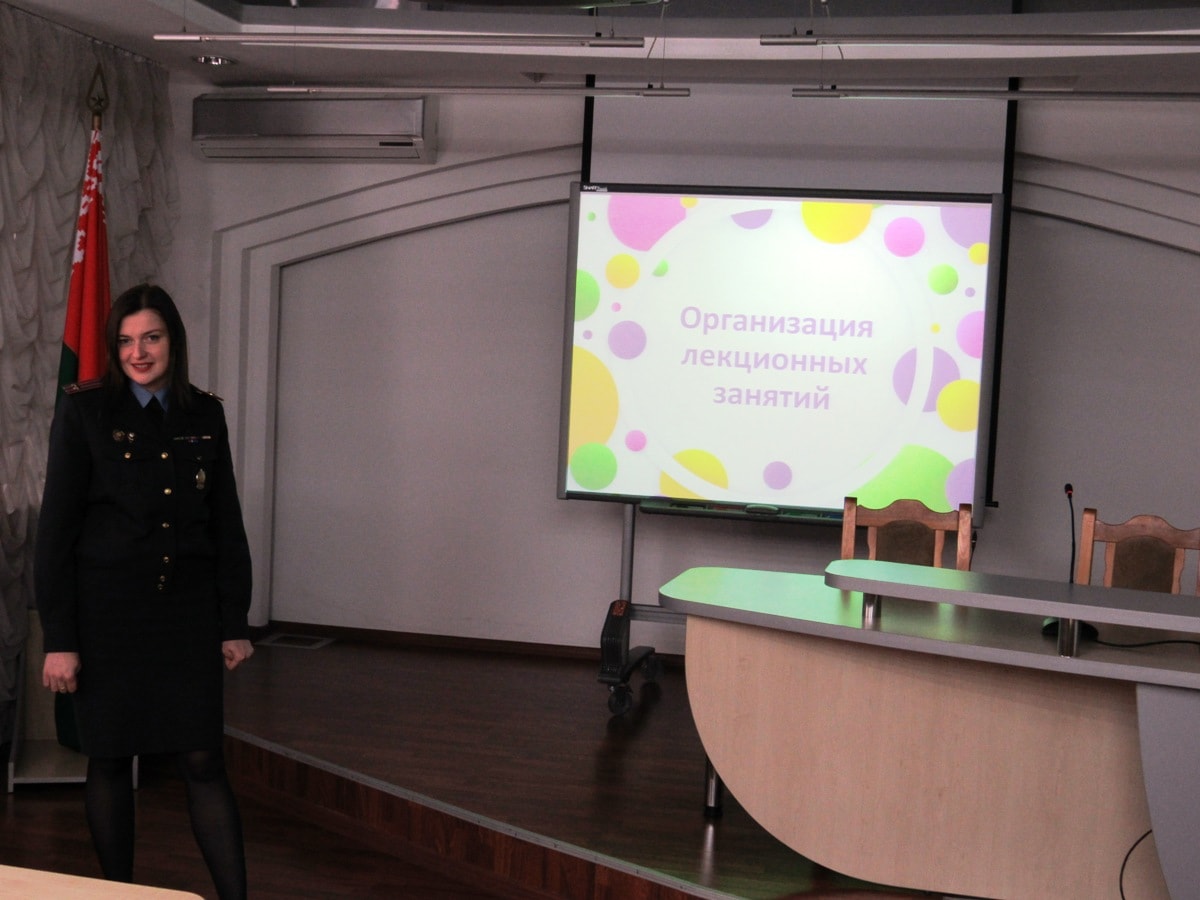 So, the lecture is a form of training, regulated by the time and composition of the listeners, which is aimed at transmitting information according to a specific algorithm. The more noticeable are the mistakes that the lecturers make when preparing and conducting it.
The main mistakes include a significant amount of text in the presentation to the lecture, reading by a lecturer of educational material from a sheet, irrational use of time when reviewing educational issues, improper use of video materials, inability for students to reflect on the lecture, enter into discussion with a lecturer, generate their own ideas.
Tatiana Scherba paid particular attention to positive examples of lectures at our university, which can be found in the virtual office of pedagogical skills of the Academy of the Ministry of Internal Affairs. Dmitry Lakhtikov, Deputy Head of the Department of Operational-Search Activity of the Faculty of Police, conducted an interactive lecture with elements of a business game. Ekaterina Mazanik, associate professor of the department of constitutional and international law, and Dmitriy Yermolovich, head of the department of tactical and special training, showed good examples of using video clips at the lecture. Interactive multimedia actualization of supporting knowledge graced the open lesson of the assistant professor of civil and labor law department Alexander Voitul.
At the end of the class at the novice teacher, those present were given the opportunity to voice all their questions and received comprehensive and competent answers to them.
Department of methodological support of the educational process
Photo: Igor Mozalevsky