Masterly combination of various teaching methods were demonstrated in the course of open lectures.
Open lectures by Pavel Sascheko and Maria Yakubel demonstrated the advantages of using an integrated teaching methodology. The combination of elements of visualization, discussion, analysis of specific situations and examples of law enforcement practice is the key to success in studying such difficult but very important academic disciplines as criminal law and the criminal process.
"The study of the special part of criminal law will help you in the future to correctly place new articles in the criminal code," - Pavel Sasheko, associate professor of the department of criminal law and criminology, addressed the students with an introductory speech. His lecture was built on a combination of theory and practice - highlighting alternative points of view on the problems under consideration, reinforcing theoretical material with examples from his own practice as a prosecutor of the department of the General Prosecutor's Office of the Republic of Belarus.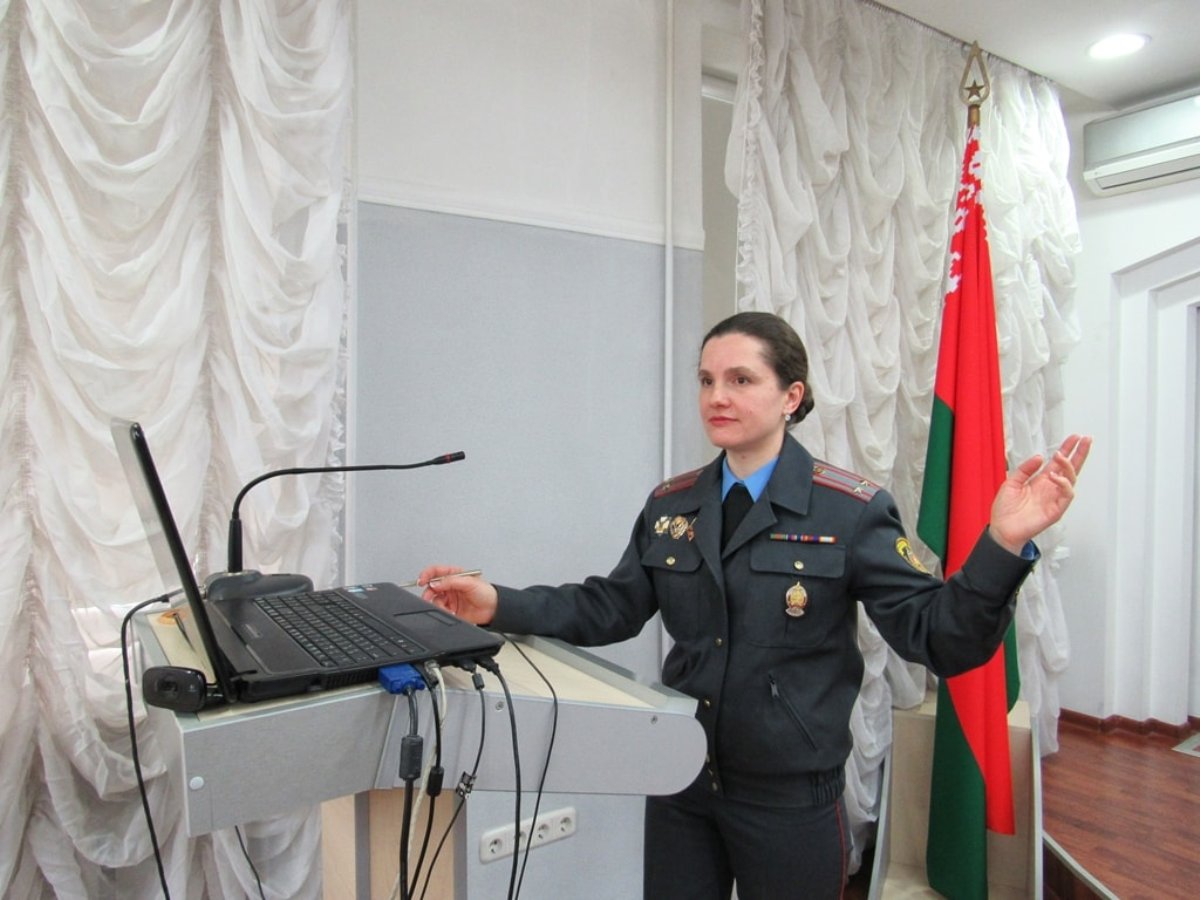 Maria Yakubel, PhD in Law at the lecture lesson on the principles of the criminal process, gave special attention to the visualization of difficult-to-understand material. Informative slides, discussion videos about high-profile crimes contributed to the consideration of the most problematic aspects of the topic. The lecturer not only skillfully combined methods, but also communicated with the audience, organized the discussion, answered the emerging questions.
The activity of cadets, their desire to become full participants in the learning process are evidence of the success of the chosen teaching methods. The academic staff of the Academy also took a keen interest in the open classes of their colleagues, conducted in order to exchange experience and master innovative teaching methods
Department of methodological support of the educational process
Photo by Igor Mozalevsky