The awards ceremony was attended by the participants of the Olympiad, members of the organizing committee and the jury, representatives of the ordering personnel.
For almost three weeks, the participants fought hard for the title of the winner and prize-winners of the Academy of the Ministry of Interior Olympiad. Teams showed intelligence and ingenuity, competing in a variety of competitions.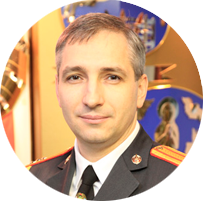 Alexey Bashan
First Deputy Head of the Academy
"We have changed the format of the legal Olympic movement of the Academy and the intellectual competition has become more vivid. I am pleased that you took an active part in the proposed competitions, showed the ability to think outside the box. It is planned to hold such competitions annually and to make them open - to invite representatives from other educational institutions".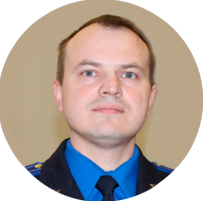 Yuri Kamenetsky
Deputy Head of Department - Head of the Department of Analysis of the Preliminary Investigation Practice of the Central Office of the Investigative Committee of the Republic of Belarus
"The participants demonstrated professionalism, experience, perseverance, competence, ability for analytical work, business and moral qualities. I am confident that your achievements will be the beginning of successful practical activities in the law enforcement system".
According to the results of the semifinals and finals, the 4th year team of the investigative expert faculty became "The Effect of "Helicopter" (Alexander Beloglazov, Pavel Vertelko, Ilya Klachok, Oleg Slashchynin, Pavel Tereshyonok, Ivan Yakush).
The winners were awarded cups, medals, letters of appreciation of the Investigative Committee, commemorative coins and a certificate for visiting the quest "Sherlock Holmes."
The second was the representatives of the 3 A course of the militia department - "The Power of Law" (Nikolai Semenyuk, Denis Tarasenko, Nikita Demyanov, Artem Pochobut, Victor Khramenkov).
Team 4 C the course of the militia department - "Break Through the Opera" (Vladislav Kravets, Alexey Yurgel, Sergey Korol, Alexander Yurgel, Nikita Popkov) closed the prize three.
Prize-winners are awarded cups, medals, letters of appreciation of the Ministry of Internal Affairs.
One step away from the pedestal, the INTER LEX team stopped (4 B course of the militia department).
Congratulations to the winners and prize-winners of the Olympiad!
Educational and methodical management.