Pra

ctice is one of the most important elements of training specialists with higher education. In the Academy of the Ministry of Internal Affairs, the traditional logic of constructing practice from familiarization (educational) in the first year to pre-diploma (production) at the fourth. The complex approach to the organization of practice is realized through its constantly becoming more complex character and is focused on mastering the students with practical skills and skills, as well as on preparation for independent professional activity in the specialty they receive. Training and production practice cadets are held in the departments of personnel customers who sent them for training.




Professional and educational internship of cadets
Within the framework of the practical orientation of the educational process in the Academy of the Ministry of Internal Affairs for third-year cadets, a vocational and educational training has been introduced, which is organized during the school year and is one of the forms of professional education aimed at the formation of the moral and business qualities necessary for informed readiness to perform service debt. A feature of the construction of the educational process in this case is the parallel acquisition of knowledge in the course of theoretical training and skills in the process of passing a vocational and educational internship.
In the Academy of the Ministry of Internal Affairs 9 training polygons have been created and are functioning, allowing to work out with the students various practical situations of the service activities of the bodies of the national security system in conditions as close to real as possible, to consolidate the practical skills of using methods and methods for detecting, detecting, fixing, and objects during the conduct of investigative actions, to simulate the conduct of separate investigative measures, to work out avyki use of modern IT-technologies, to implement and use new methods of teaching disciplines.
Participation of representatives of personnel in the conduct of training sessions
Implement a practice-oriented approach in training allows participation in the conduct of training sessions with cadets and listeners of the Academy of the Ministry of Internal Affairs of representatives of the personnel's customers. Over the past five years, more than 100 training sessions have been conducted with the participation of the heads of the central office and the central subordination of the Ministry of Internal Affairs, representatives of the Investigative Committee for more than 35 training sessions, representatives of the State Committee of Forensic Expertise & ndash; more than 15 training sessions.
Информация
Information:
+375172892216
+375172892340
Legal Clinic
In 2009, the Academy of the Ministry of the Interior started its work the training laboratory «Juridical Clinic». Taking part in its activities and providing information and legal assistance to socially unprotected citizens, cadets acquire skills and skills in the actual application of civil, labor, family, housing, administrative, criminal, civil procedural and criminal procedural legislation.
Branches of departments
The branches of the departments are organized on the basis of the personnel departments of the personnel and provide the expansion of the faculties of the departments for the implementation of the educational process through their interaction with the personnel departments of the personnel. In the Academy of the Ministry of Internal Affairs there are 4 departments of the department: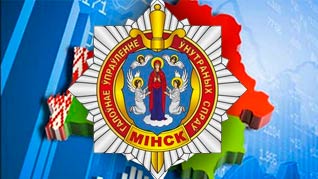 Branch of the Department of Administrative Activity of Internal Affairs Bodies of the Faculty of militia of the Academy of the Ministry of Internal Affairs of the Republic of Belarus



Militia department of Moskovskiy region of the city of Minsk


Adress: 220036, Minsk, Gryshevskaya str., 9
Phone: +375 (17) 208-78-15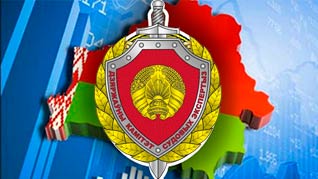 Branch of the Department of Forensic Examinations of the Faculty of investigators of the Academy of the Ministry of Internal Affairs of the Republic of Belarus

Office of the State Committee
forensic examinations of the Republic of Belarus
in the city of Minsk
Adress: 220007, Minsk, Fabricius str., 12
Phone: +375 (17) 200-54-75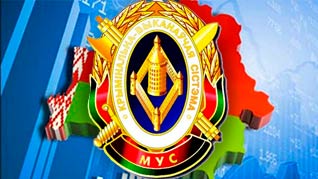 Branch of the department of the criminal-executive law of the Faculty of corrections of the Academy of the Ministry of Internal Affairs of the Republic of Belarus

Department of Execution of Punishments
Ministry of Internal Affairs


of the Republic of Belarus
Adress: 220039, Minsk, Brilevskaya str., 14а
Phone: +375 (17) 215-53-00
GYVD of the Minsk City Executive Committee
Adress: 220007, Minsk, пер. lю Dobromyslensky, 5
Phone: + 375 (17) 239-41-75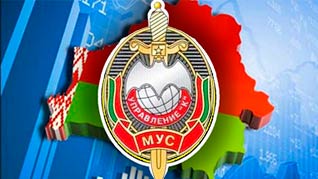 Branch of the Department of Legal Informatics of the Academy of the Ministry of Internal Affairs of the Republic of Belarus

Office for the Disclosure of Crimes in
sphere of high technologies
Ministry of Internal Affairs
of the Republic of Belarus
Address: 220030, Minsk, Gorodskoy Val str., 4
Phone: +375 (17) 218-71-89
GYVD Minsk City Executive Committee
Address: 220007, Minsk, l. lane Dobromyslensky, 5
Phone: +375 (17) 239-41-75