Olympiad of the Academy of the Ministry of Interior of the Republic of Belarus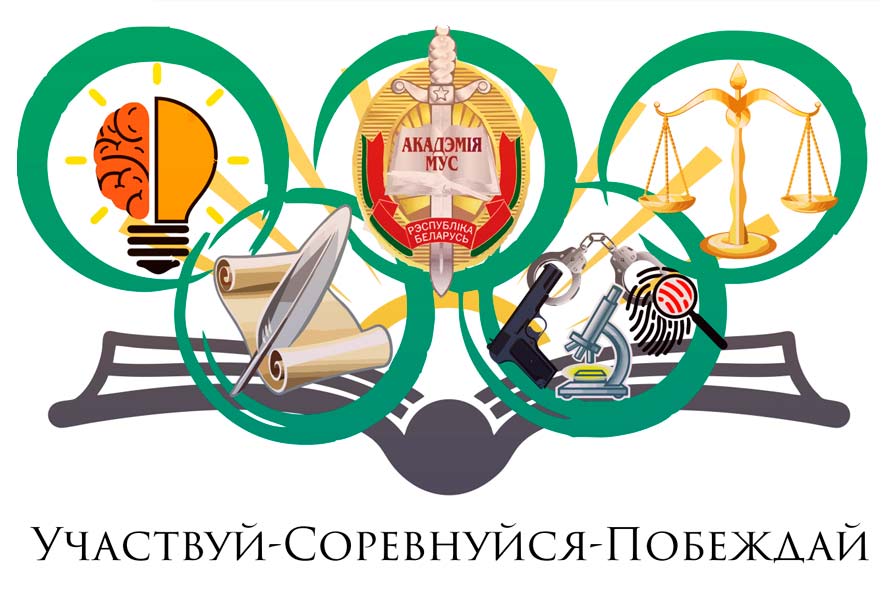 The Olympiad of the Academy of the Ministry of Internal Affairs is an intellectual competition, which is held with the aim of popularizing among students a high level of knowledge, expanding their horizons and developing their abilities.
For participants, the Olympiad is the direction of personal growth and intellectual development, the search for new friends and like-minded people, the opportunity to touch on advanced research opportunities and be noticed by the head of the state body in which you will have to serve after graduating from the Academy of the Ministry of Interior
For teachers, the Olympiad is the best way to interest students, trainees and students in the disciplines taught, to demonstrate them with a new side.
For customers, the Olympiad is a platform for systemic selection of personnel for positions requiring individuals, their replacement, an analytical mind and a high level of intellectual development.
Participation in the Olympics helps to consolidate and deepen knowledge, skills and abilities, to motivate students to further productive work in search of new horizons of achievement.
The tasks of the Olympiad attract and encourage the spirit of rivalry, but despite this, they unite the participants, organizers and customers of personnel.
Here they meet like-minded people and make new friends.
Non-standard thinking, original ideas and creativity are valued here.
Here participate, compete, win.